Hey everyone! It's been a while since I've posted (work, life, COVID, etc) but with a piece of news for Dawn of the Monsters I thought I'd share the love since we've got plenty of news about other kaiju games as well! And, rest assured, I do have other articles on the back-burner. 😉
WayForward Technologies announces partnership with 13AM Games to publish Dawn of the Monsters on Switch, PC, PS4, PS5, Xbox One, and Xbox Series X/S!

Press release
WayForward might not be a household name for kaiju fans, but the indie powerhouse developed the excellent Godzilla: Domination for the Gameboy Advance! They've since grown and have worked on great titles like Bloodstained Ritual of the Night, River City Girls, Contra 4, and the Shantae Series.
Here is some pre-alpha gameplay footage from the Kaiju Conline demonstration in July.

Anime Ultraman Joins upcoming mech battler Override 2: Super Mech League!
Override 2 announced a limited edition DLC-based collaboration with the anime version of Ultraman. It appears that it will add Black King, Ultraman, Seven, and Bemular to the game as playable characters. You can get in a deluxe edition physical copy or pick up the DLC season pass digitally. Override is supposed to be pretty good- I've been meaning to pick it up but at this point I guess I should just go straight for 2!

I do find it a bit weird that it's anime Ultraman, though. Since this is one of the only Ultraman known for NOT growing in size. Not sure how they'll justify it!
Ultraman and Seven join Arena of Valor
Arena of Valor (also known as Realm of Valor and Strike of Kings) is one of the bigger MOBAs around, developed and published by Tencent. A new collaboration involves anime Ultraman and anime Ultraseven joining the game as playable characters. I don't have any experience with this game but hey, more Ultraman is always a good thing! Trailer here.
Godzilla joins Fall Guys
Fall Guys is the most recent indie hit and multiplayer sensation from developer Mediatonic and publisher Devolver Digital. Just in time for Godzilla day you can get an official Godzilla costume in the game!
Earth Defense Force 5 Gets English Phsyical Edition
EDF 5 is a fantastic game. I spoke a bit about it in my article for the launch of EDF: Iron Rain. However, when it launched back in 2018 it was digital only in North America and Europe. For whatever reason, Sandlot has decided to rectify this in 2020! So, if you missed out before, or if you're just a collector- now's your chance!

It's just a shame it uses the bland Japanese boxart over the awesome Asia version boxart. You can always import that version as well since it comes with English support!
Two New EDF titles on their way!
Speaking of EDF, Sandlot announced two new titles. The first is Earth Defense Force: World Brothers– a voxel take on the EDF formula, launching this December on PS4 and Switch in Japan and early 2021 in the west. It's being developed by Yuke's, who created EDF: Iron Rain: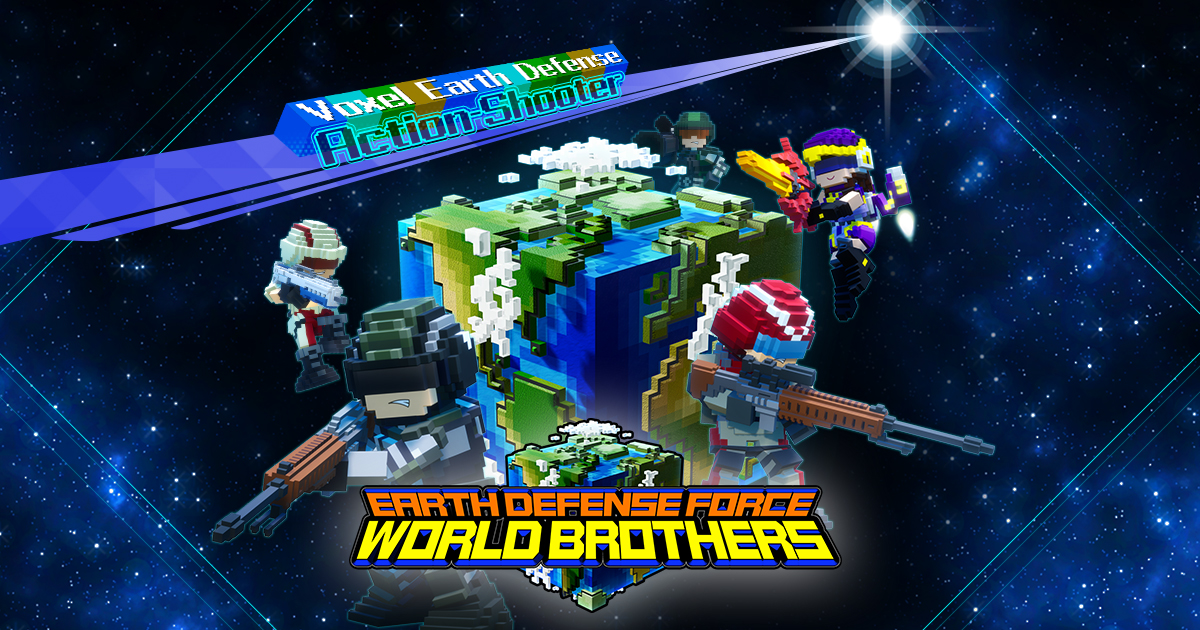 Sandlot also announced Earth Defense Force 6, coming 2021 for unannounced platforms.
Terror of Hemasaurus Updates
While we still don't have a release date or plans for the upcoming indie Rampage-like, we do have some incredible looking new videos from developer Loren Lemcke!
Gigabash New Character Announcement at TGS 2020
Gigabash is a promising upcoming kaiju brawler from Passion Republic Games. I had a chance to play it at TGS 2019 and had a blast and at TGS 2020 this year they announced a new character, the Ultraman-like Gigaman! Check out the trailer here.
Thanks for reading, and if I missed anything or if you've got news to share, feel free to hit me up here on twitter @goji_guy!